FootGolf Bratislava:
FootGolf Bratislava offers 18 holes of footgolf course in Slovak. Bratislava FootGolf also provides some facilities as they provide equipment, an 18-holes course, activity briefing, two-way transfer, and a tour guide. The Duration of the game is up to 6 hours. The location of the golf course is 30 mint drive from Bratislava.
History Of Bratislava Footgolf :
Footgolf is a combination of two different sports football and golf. The Footgolf birth is not clear because it started at the same time in other places. Officially footgolf was started in the Netherlands By Bas Korsten and Michael Jansen in 2008.
The International Footgolf Association (IFA) was created in 2009 and the International Footgolf Federation (IFF) was created in 2012. That federation watches all the Footgolf activities all over the world.
On 12.02.2014 the Slovak Footgolf Association was created. The Bratislava Black & White Golf Resort decided to support Slovak soccer Golf in the summer of 2014. The Black & White Golf Resort offers 18-holes of FootGolf course and become the number 1 FootGolf course in Slovak.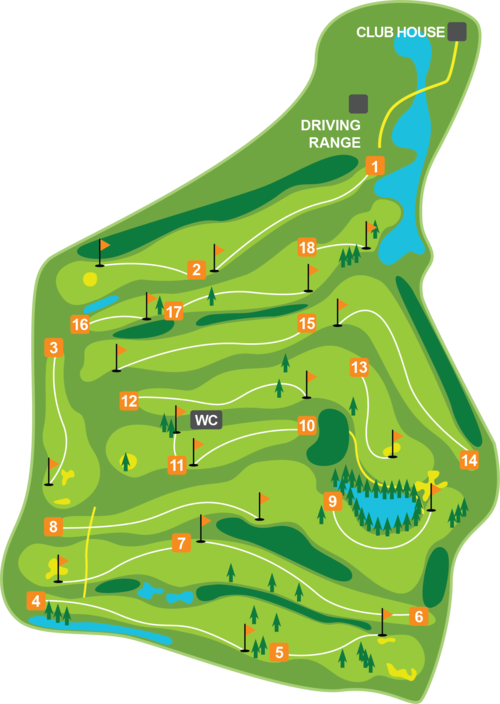 Mostly Asked Question?
Is there a dress code in Bratislava Footgolf?
Yes in Bratislava footgolf follow the same dress code as followed by Golf. Like Golf hat, collar T-shirt, long socks and long shorts.
Can I bring my ball to FootGolf Bratislava? 
Yes, you can.
Is transfer including to the Bratislava soccer golf?
 A van or minibus picked you up from your address to the Bratislava soccer golf course and then back to your place.
Is a tour guide available from pickup until dropoff?
Yes, A tour guide is available at the beginning and spent all the time with you until your activity timing is end.
How long does the actual activity is last?
The activity is up to 6 hours.
Do we have to play all the 18-holes?
Yes, you can. But most of the families play 9-holes even the price are the same.
Read More Article:
BEST CLUNY CLAYS FOOTGOLF GUIDE 2022
30 BEST GOLF GIFTS YOU CAN GIVE TO A GOLF LOVER
IMPORTANT ROLES OF A GOLF CADDY
SOUTH ESSEX FOOTGOLF COURSE DETAILS 2022